Going Full-Circle in Insurance From Actuary to Insurtech Founder: PolicyStreet's Winnie Chua Shares Her Story
We spoke with Winnie Chua from PolicyStreet to find out what it is like to operate an InsurTech in Malaysia, about the InsurTech scene there and her overall experience leading the uniquely positioned firm.
She also touches on opportunities her firm has leveraged, and challenges she faces like finding talent as well as shares her experience as a female leader in the male-dominated insurtech space.
1. Tell me about yourself and your journey to starting PolicyStreet.
I am one of the co-founders and also Chief Product Officer at PolicyStreet. I take care of product, operations and also the reinsurance side of the business. I am an insurance person from the very beginning with a bachelor's degree in actuarial studies. I was on the path of becoming a full-fledged actuary but then I decided that wasn't something that I enjoyed as I liked being at the frontline and building businesses.
I took a horizontal move from an actuarial role to more of a strategic role in my former company, Allianz. There, I was the strategist for the commercial lines business, whereby I looked after areas such as sales, operations and claims, to understand the business in and out. I felt that experience gave me a very good platform, and a starting point to eventually starting PolicyStreet.
At that point, my two partners were in the banking sector and thought it would be good to have someone who knows insurance in and out so we joined forces to start PolicyStreet. And after five and a half years, here we are.
PolicyStreet was established at the beginning of 2017 after we left our jobs in end-2016. It was a start-up initially. When we first started, we were a marketing partner referring leads to our partners in the insurance space. During that time, we felt that while we were successful in the first year, we didn't see it to be a scalable business.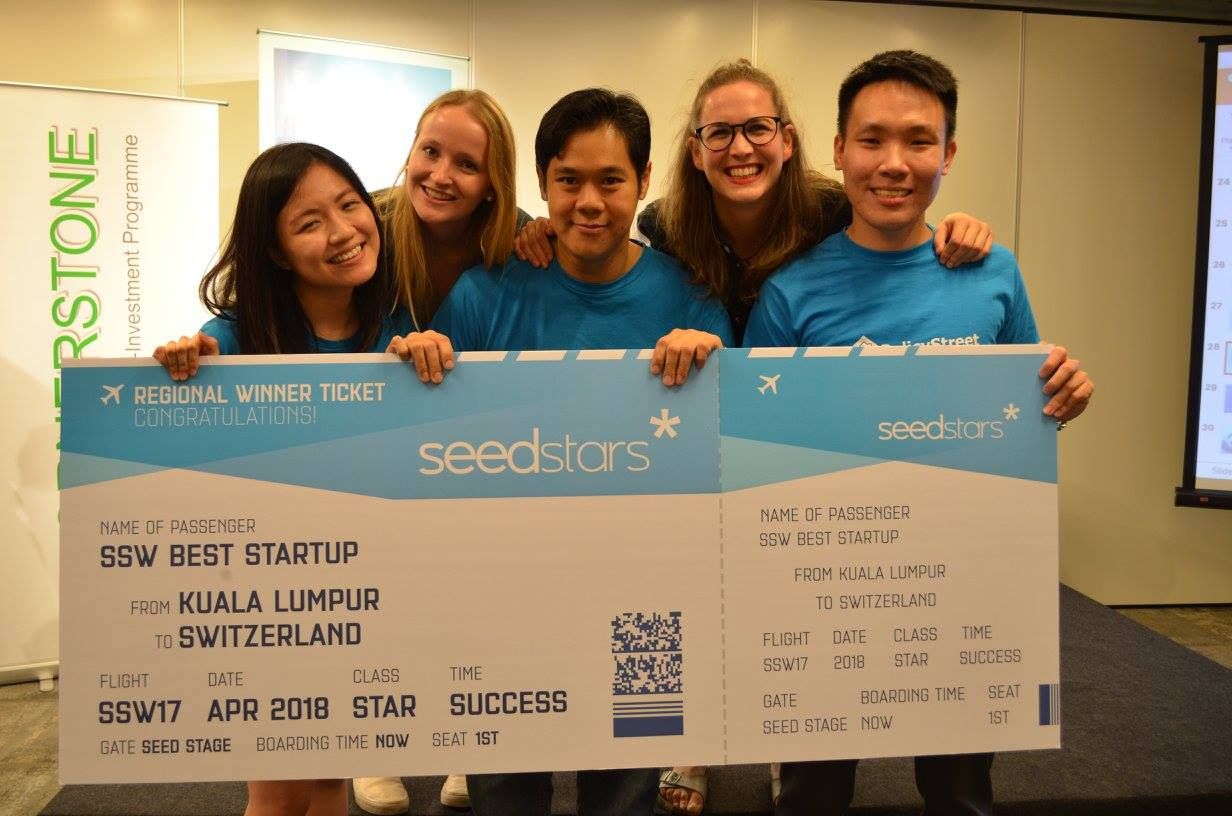 We then pivoted to become a corporate agent for several insurance companies. We started to procure more products and bring in more businesses but we realised that the consumer at large enjoys choices, convenience and comparison.
Next, we decided to apply for a financial advisory licence to Bank Negara Malaysia (Malaysia's central bank) and received the licence in 2019. Now we are in our fourth year being a financial advisory company. Last year, we found a very good opportunity to apply for a reinsurance licence.
Now, we are a full-fledged insurance and reinsurance company based out of Labuan, Malaysia. That allows us to not just partake in the downstream business as a distributor and intermediary, but also underwrite our own risk. I feel that it is a full circle having started as an actuary in Allianz and now I am putting on my pricing and technical hat again to be able to lead this new frontier for PolicyStreet.
2. What kind of business model does PolicyStreet follow as an insurtech?
We sell insurance products directly and for our reinsurance business, we need to work with an onshore cedent or insurance company to procure those products. We are now able to take a position to retain more of the risks.
In the past, as a distributor, we could earn only up to 20% or 25% of the commission levels that are allowable and agreed upon with insurance companies for instance. Now, as a reinsurance company, we take the position of a distributor as well as price the risk to take on the underwriting profits that typical reinsurance companies enjoy. That gives us better margin opportunities to grow our company.
For our reinsurance business, we are largely doing general insurance and anything that is non-life as it is our first year of operations. Being new and unique, there is a lot of work that's required. For us, we work very closely with other reinsurance companies to leverage their expertise and capacity in a certain area.
As a young reinsurance company, there is not much risk that you can take and we take risks selectively. We use this opportunity to build relationships and work with other reinsurance companies so that over time, as our portfolio grows, we will be more confident to take on certain risks. On the business side, that allows us to deepen our relationship with several partners.
At PolicyStreet, we have a B2B as well as B2B2C model whereby we are able to procure certain products for our partners. For example, our major partner is a leading second car marketplace in SEA which is Malaysia's first unicorn company. We are providing insurance to their ecosystem which means we procure employee benefits as well as motor insurance.
Every car they sell, they sell it with insurance that is distributed by PolicyStreet.
We are now introducing new products to their end consumers. Slowly but surely, entire partnerships for us will not just be distribution-related but also related to our reinsurance business.
I hope that gives a sense of how we are positioning ourselves compared to the other InsurTechs out there who are either following a distributor or agency model.
3. Tell me about the Malaysian InsurTech space. How has it been so far being in this sector?
When we first started out in the Malaysian InsurTech space, nobody actually knew what InsurTech was and the sector was in a nascent stage. It took a long time for everyone to catch up to the idea of digitisation in insurance.
Now, Malaysia has over 50 InsurTech startups of different natures. Some are more distribution-related while others are focusing on health or have an assessing model. I think the Malaysian InsurTech sector has grown leaps and bounds since the early days of 2017.
However, in terms of funding, Malaysia is not seen as attractive as Singapore or Indonesia. Indonesia tends to fetch a premium when it comes to valuations. But the unique part about Malaysia is that we are already used to the idea of multiracial, multi-ethnic, multicultural teams. This means that whenever we come up with a product, we always have to think about segmentation as what works for certain people may not work for the rest.
Even for our current business, as we are operating in Malaysia, we already need to think about hyperlocalisation which makes us well-poised for regional expansion. I think that gives Malaysian insurtechs an advantage as we want to raise more money and expand regionally. We have that uniqueness in our DNA.
4. What are some of the opportunities that PolicyStreet has leveraged?
Being an early mover is both a bane and a boon for us. It was very new and exciting for us to join the Malaysian insurtech sector in its nascent stage but we faced challenges like not having a blueprint or set rulebook to follow. Sometimes, we had to go for it and get stuck a couple of times. I think that is the main challenge of any startup that is trying to make an impact in the sector they are operating in.
In terms of leveraging opportunities, we were able to find a sweet spot to be not just a startup but also have that sense of professionalism and credibility that typical insurance products would require. It is very different to operate an insurtech startup compared to other forms of startups. For instance, tech or e-commerce startups don't have discipline mandates. Insurtechs would have to think about the central bank as regulatory and compliance requirements are important and serious.
For us, we had to find a way to operate professionally and credibly but yet, employ a different or "startup way" of running things to do the job and be able to iterate things, when things don't go as planned. This is the opportunity that insurtech startups have that not all insurance incumbents or insurance companies have given their huge legacy.
Another opportunity we have is that we are in a very good position to grow. We have a headcount of 70 and we are expanding overseas through some of our partners who have a regional presence. It is really about being smart to be able to leverage what they have, instead of having a bottom-up approach.
Wherever our partners go, we will then be able to have the regional footprints aligned with where their footprints are. This makes us an efficient, insurtech player able to sustain ourselves as we grow in the future.
5. What are some challenges faced by PolicyStreet?
A major challenge we face is finding good talent. For insurance companies, talent has been a problem anyways based on my personal experience being in the industry for over a decade. Insurance tends to be the industry that is unable to attract the right talent because it is typically viewed as boring.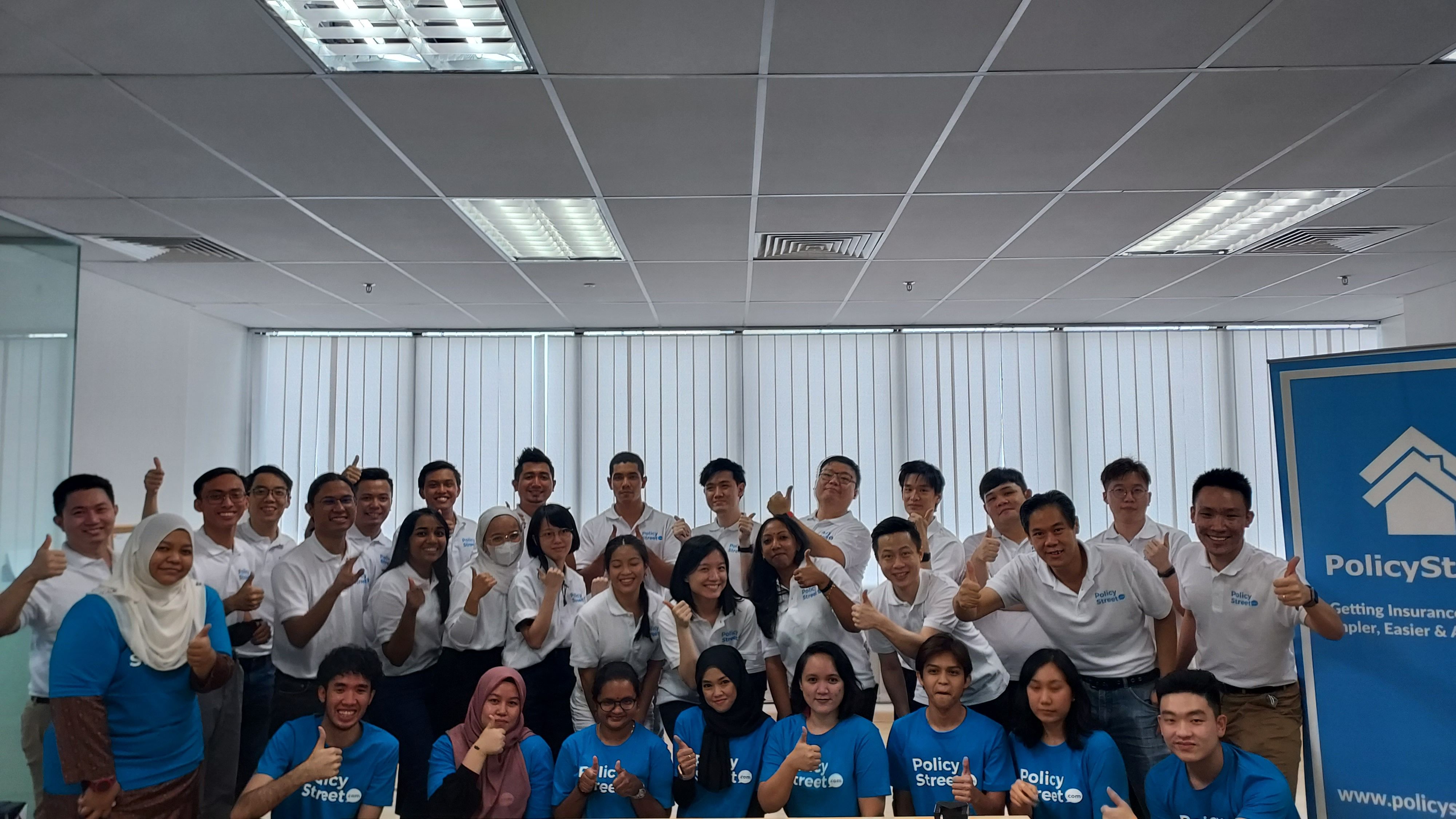 Whilst it is challenging to encourage individuals to see insurance in a different light, it is a very exciting challenge because that means that as more talents are coming into the industry, we will together make it a more robust industry.
We have several young employees with our average age being mid to late 20s. However, we are also an employer that promotes meritocracy instead of judging people by their age or gender. Our oldest employee is 42 years and we try to keep our team very young, and vibrant but also balance it out with maturity.
For instance, we have employees who are fresh graduates, or those who have years of insurance or non-insurance experience but want to join an InsurTech. With the balance as well as complementary skill sets and viewpoints, we can make a stronger team for the future ahead.
We are always looking to hire more tech talent, people from the insurance industry and sales staff. We plan to double our headcount, aligned with the future growth of the company. We want to grow sustainability and expand to countries such as Indonesia and Thailand. We are open to expanding to any geographical location, as long as there is an opportunity to do business.
6. In your view, is it difficult being a female leader in the InsurTech space?
I would say it was not difficult, but it is something that has not been done before. There are not enough role models to look up to when we do certain things as female leaders or need to get advice. For example, when you read leadership books or statistics, most of the time they are geared towards men as the reality is there are more male leaders globally.
But that also means that when you are a female leader, you get to be the trailblazer in the industry you are operating in. When I first started PolicyStreet, I was only 27 and wanted to do something different but I faced difficulties in convincing people around to take me seriously. That took a while because as a female, there were certain stereotypes I faced.
Also, I faced professional situations where I had to be comfortable with being the only woman or one of the very few women in the room. Most of the time, I am the only woman and I have received rude advice or comments. There were moments in the early days that people heldcertain stereotypes thinking I was the assistant as I have two male co-founders.
Such experiences don't get to me and it's part and parcel of my journey. I tend to always look at challenges like this as a motivator to do better in terms of bringing a certain level of standards into my workplace and therefore showing the world that there is nothing wrong with being different. As long as we can bring something to the table, we deserve respect and every opportunity possible.
*The original article : Going Full-Circle in Insurance From Actuary to Insurtech Founder: PolicyStreet's Winnie Chua Shares Her Story | Insurtech Connect Asia